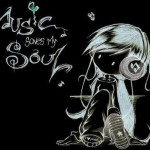 Music seems to make to world go round…or at least make it move a lot better! Whether you like to dance, bop around, or drive with your music up loud most people find that music helps them unwind! Music has also be proven to be a great stress relief for the soul!
That is why having a great Disc Jockey at your event i.e. corporate function, school events, pool parties, wedding receptions, or whatever special event you need a Disc Jockey for, you want them to have your favorite music at your function. You have to make sure they have the music that will get your event moving in the right direction!
Before you call your a DJ you want to have a set of songs in your head that represent the music you are wanting for your function. This will help you and the DJ figure out if they are a good fit for what you are looking for. Bottom line the music is everything!