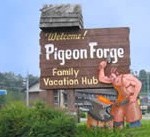 Pigeon Forge has literally millions of visitors every year! It helps that Pigeon Forge, which was  named after mailing pigeons, has tons of attractions, restaurants, and wedding venues! With more and more things-to-do every year it is no wonder why Pigeon Forge, TN is growing each and every year with both visitors and attractions!
Pigeon Forge, TN just celebrated it's 5oth year as an incorporated city starting in 1961. Pigeon Forge is one of the most popular tourist destinations in the country, which is home to more than 200 stores, more than 100 craft and gift shops, hundreds of hotels, resorts, and restaurants, including dozens of shows and attractions.
There is a site you can goto called www.SeePigeonForge.com which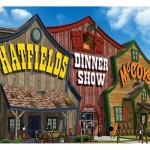 gives you all the what-to-do in town and will discount many of the shows and lodging in the area. Some of the best shows in the area are The Comedy Barn Theater, The Miracle Theater hosting The Miracle and JOSEPH…and The Technicolor Dreamcoat, and the brand New Hatfield and McCoy Dinner Show (which is the new show to see when you are in town) which also hosts a morning show called The Country Jamboree Breakfast Variety Show…featuring The Blackwoods!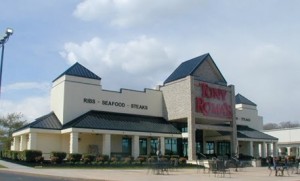 You also can eat at great restaurants like Tony Romas Steak and Ribs and the fun diner called Happy Days! If you like country food fixin's try out The old Mill or the Apple Barn…Mmmmmm all this typing about food has made this DJ hungry please hold…..
…Ok I am back:) Of course there is Go-Karting, mini Golf, Arcades, Shopping, fishing, helicopter rides, horse back riding, hiking, The National Park, Dollywood, The Titanic, Wonderworks, oh yeah and a Wal-mart should you forget some of the essentials:)
So make your plans to have fun when you come down to tie the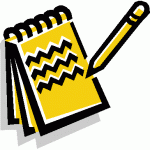 knot! It is my complete opinion that you should plan to have your wedding first then play afterwards, rather than doing it the other way around. You will have more fun and less stress if you plan it out that way! So what are you waiting for? Do some "funsearch" about this area and I hope to see you soon!