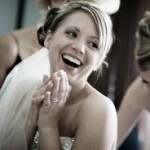 It is always important to pick the correct music for your wedding reception. It is your wedding reception and it should be the one and only one you will plan for…so it's a big deal or is it? Being a DJ in the Knoxville, Gatlinburg, Pigeon Forge, and Sevierville TN area I have performed at a thousands of receptions to know the secret to picking out the right music for your wedding reception.
The key to picking out your music is not really hard at all. Make sure it is music that means something to you and your fiance'. You want the key dances like: Intro Music, The First Dance, Mother/Son dance, Father/Daughter Dance, Cutting the Cake, Bouquet and Garter toss, and your exit Music to be meaningful to you and make you smile. The rest of the music should be music you can relate to and makes you and your crowd dance. DO NOT worry about picking every song, instead give your DJ a general list of ideas that will work for the dinner section and then for the dancing section of the reception.  Your DJ should be able to work with that. If your Disc Jockey is wanting every song picked out you probably should go to a different DJ because that DJ should be able to feel the crowd when they are there and work from the guidelines you have given them.
Anyone can be a DJ with some equipment and some music. You really want a DJ that has your key music selection or that is willing to provide it themselves. Remember you are hiring them to provide both music,  sound, and sometimes professional  lights for your event. Now if you have an odd music selection and you really want it by a certain artist then you may want to provide the song for them. NO DJ should expect you to provide your music requests to your own wedding reception, why hire them in the first place?
Sometimes you can't make up your mind on which song would be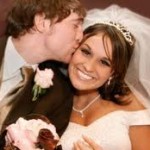 best, that does happen. For example: You may want to use two songs for the first dance. Pick one song for your first dance and then use the other one for your cutting of the cake or have the DJ use the other song when your guests are initially invited to go begin the food process that you have chosen. There are many ways you can incorporate your favorite songs.
In closing make it fun, don't stress about the music, and make the music meaningful to the two of you. Bottom line if your friends and family are having fun and dancing you will have created an event that will  be a lasting memory for you and your guests! I hope this has been helpful in planning your special day in your life:)