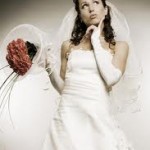 I have come up with a few things Brides and Wedding Planners should take into account while planning the Wedding Reception. There maybe a few more things, however this will give you a great start.
1) If you are getting a dance floor make sure you purchase one that is not huge and will accommodate all your guests, instead get one that can fill up quick because a packed floor makes for more people dancing the night away!
2) Make sure the main songs you select are appropriate for what you are using them for in the reception. Example: "I Will Always Love You" sung by Dolly Parton and Whitney Houston is a song I tend to steer brides away because it is a song about two people who can no longer be together, however will love each other forever. Not a good song at a wedding. Although a great song and the singers sing them well it is not the message you want for your reception. Make sure all the songs you send are not couple songs for the Mother/Son Dance or The Father/Daughter Dances it's just odd. Just something to think about.
3) Make sure you place the entertainment in a location close to the dance floor so they can be part of the energy of the room. Nothing is worse than the entertainment being in the far corner and the dance floor being on the opposite side or 25 feet away because there was no where else to place them. It's a smart thing to have all entertainment as close to the Dance area as possible.
4) Try not to place a table in front of a DJ set up or band. The music needs to be up lifting and a decent sound level to have that "celebration" feel. If you have to set people in front of the speakers of the entertainment make sure it is the last table filled and no older people are near. Older or Wiser people tend to find loud speakers unfriendly.
5) Please keep all doors closed to the main room. An open door allows extra light in side the main room you may not want and allows your guests to move freely about the reception venue when you want a mostly captive crew. You do not want your guests to stray off..they might miss something. Keep all the main doors closed is a great idea in most cases.
6) If you are deciding to serve "liquid spirits" at your reception the best place for it is in the main room. People gravitate to the bar and you do not want them gravitating away from the main area of the reception. Nothing is worse than having the entertainment fight to bring people away from the bar and dance. You want people to have a great time, dance, and remember your special day was awesome!
7) Select songs that everyone will get into. Select music that either hits the majority of your crowd and will want to get them up on your dance floor.  You may want to add in some of your unique songs in the dinner portion of the reception, however you want the dance portion to be music most of your crowd can relate to and has heard before. PLEASE NOTE: You will not make everyone happy with every song trust me I know, however if the mix is right you can make everyone be apart of a really great time!
8] Leave some of your miusic up the the professional you hired. They have been doing this for a while, or at least longer than you have, so give them some freedom to use music they think will get your party rockin! If you are seeing the music they are selecting outside of your list of music is not working then by all means get in there and safe your party or get one of your friend to step in and save the day.
…to be continued