Keep In Touch with TRAXX:
Call us at (865) 440-7637 to talk to a friendly DJ representative to book your next mobile Disc Jockey today!
Wedding Receptions & Ceremonies:
As a up-and-coming bride you have a lot on your mind! Who to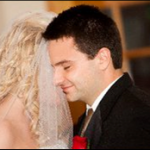 invite, what will be your color scheme, the catering, the photographer, location, a Disc Jockey and no telling what else along the way! Wouldn't it be nice to call a DJ who is not overwhelming, who has years of experience to help your reception go smoothly in style, to ease your mind on all the details, and who is low maintenance while getting your party up and dancing the night away?  Whether it is a elegant reception or one you just want to throw your shoes off a dance on the floor DJ TRAXX in the Smokies is the DJ for your reception! Give DJ TRAXX in the Smokies a call (865) 207-6579! What bride wants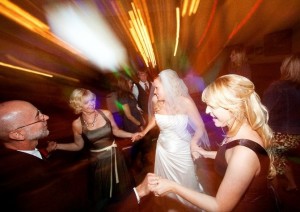 all the hassle of having to completely set up the reception format when DJ TRAXX can help you along the way or coordinate with your wedding planner? With the best competitive rates,  enough referrals to fill a vault, and a DJ personality that everyone can enjoy! DJ TRAXX in the Smokies services Gatlinburg, Knoxville, Sevierville, Pigeon Forge and all of East Tennessee! You have nothing to lose and everything to gain by calling 865-440-7637 to book DJ TRAXX in the Smokies today!
Homecomings & Proms:
Homecomings and Proms are suppose to be fun! Not lame and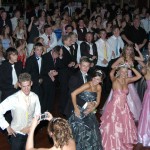 boring. You want the DJ to not only play the hottest music around but do it with style! So many times I hear of how students never go to the school dances because the music sucks! So why would they go and why does your school still hire that DJ? With DJ TRAXX Mobile DJ Services playing the latest music you can be assured that it will be the hottest music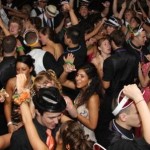 around with professional dancing lights, great thumping sound, and that song they have been waiting to dance to ever since they heard it on the radio! Administrators DO NOT fear all DJ TRAXX's music is edited just like it is on their favorite radio station! So what are you waiting for? Book DJ TRAXX for your next school dance or it could become a complete bust!
Pool Parties: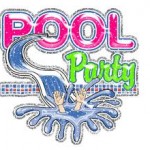 Good Golly Miss Molly is it Hot Hot Hot out there! You want a pool party with a great theme and your guests to have a great time. Some pool parties are about the relaxation, steel drums, and kicking back in the lazy river. While some pool parties are wild and crazy with pool games, upbeat music, and a whole lot of splashing! DJ TRAXX in the Smokies is originally from the Sunshine State – Florida and knows what a great pool party takes!
If you are looking for a DJ with the right music, the personality to make your pool party a blast, or respectful for your guests to just simply relax! You and your guest will love DJ TRAXX in the Smokies when you hire him for your next Pool Party! DJ TRAXX has entertained pool parties of all kinds: Some where your in your swimming suit, where there might be a swim suit competition, or maybe no one is expecting to get in the pool but dress up, have a glass of wine, and enjoy some great fellowship. Having DJ TRAXX is one of the best things you can do for your next pool party!
What are you waiting for call him today and get your pool party off to a great start!
865-440-7637
Christmas Parties: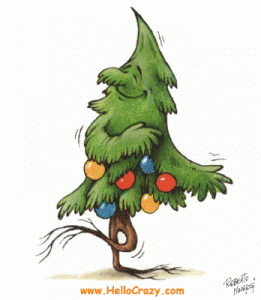 What better way to reward your employees than throw a Christmas Party! It's the end of the year your staff has worked hard for you and they deserve a little down time with their co-workers! Make them feel appreciated by creating an event they will talk about to their friends and family! DJ TRAXX has performed for bank parties, huge restaurant corporations events, premium resort appreciation gatherings, and many Corporate Christmas functions! DJ TRAXX will even play upbeat Christmas tunes when giving out your awards to your top employees! If you are thinking about hosting a Christmas party for your company you want to make sure you give                                                                         DJ TRAXX a call today!
Reunions: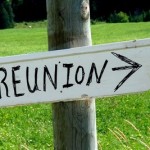 As our lives become more involved it is more important than ever to reconnect with people either from your past or your family. DJ TRAXX has performed for Class reunions, Sorority and Fraternity Reunions, and Family Reunions. It is always fun to meet with people you have not seen in awhile and catch up. Why not hear the music that you grew up with with a mix of yesterday and today. If you want your reunion to be an awesome time warp into the past that can be accomplished too! Why not use DJ TRAXX to liven up the party!
Phone: 865-440-7637
E-mail: DJTRAXXintheSmokies@gmail.com