Many times as you are making your plans to get married in the Great Smoky Mountains you are wondering not only what is there to do in this area, but what are the best things to do with your family and friends while you are in town. Your wedding day will only take one day so take the rest of your time in the Smokies to  stay and play! I recommend that you have your wedding then plan to stay afterwards, rather than, playing first then having the wedding. You will have too much on your mind to enjoy the beautiful Smoky Mountains. The following are a few recommendations I have for the area. Please understand I do not get any compensation for mentioning the following companies, this is just my way to help you out while you are tying knot in our area!
(Call (865) 440-7637 to talk to a friendly DJ representative to book your next mobile Disc Jockey today!)
COUPONS SAVE YOU MONEY IN THE SMOKIES!!!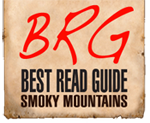 Why pay full price when you can save money on  area attractions, restaurants, lodging, and activities in the Pigeon Forge, Sevierville, Gatlinburg, and Townsend? Best Read Guide is one of the most popular coupon magazines and digital out sources for discounts in this area. Below is a link to their site so you can see what discounts they have and you can even print out the coupons right in your home. If you don't want to print them out, The Best Read Guide is all over the area with their magazines in most of the area restaurants, lodging, and attractions in the Great Smoky Mountains.  http://bestreadguidesmokymountains.com/
WEBSITES TO GOTO: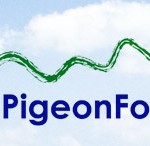 If you are wanting the inside scoop on all the what there is to do in town, what is going on in town, or what shows are the best you need to check this site out! This site can give you the best rates on lodging, mountain adventures, local shows, and attractions! It's worth the look to see what the area has to offer at lower prices! I know you are wanting to save money anywhere you can! Call them at 800-908-9018 www.SeePigeonForge.com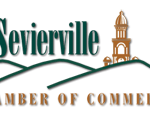 If you are wondering what there is to do in the Sevierville, Tennessee there is many things for you and your friends to take part in while you are here. Sevierville is next to Pigeon Forge, Tennessee and many people think Sevierville is Pigeon Forge! You will drive through Sevierville to get to Pigeon Forge or Gatlinburg Tennessee! You will have a great time in the Smokies and Sevierville has a lot of activities,  attractions, and restaurants to enjoy!  www.visitsevierville.com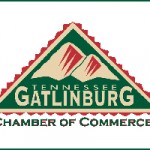 If your plans are leading you more to me in Gatlinburg check out this website. It will inform you all you need to know about Gatlinburg, TN and what there is to do while you are there. Please don't forget you have Pigeon Forge, TN and Sevierville, TN to look at too for a wedding destination you are sure to remember! www.Gatlinburg.com

Welcome to Pigeon Forge and the Pigeon Forge Chamber of Commerce where "Memory Making Begins." We are an all-inclusive site for planning your vacation to the Smoky Mountains, including Pigeon Forge, Gatlinburg, Sevierville and surrounding areas. If you are looking for the best places to stay, shop, eat, play and more, we have you covered. Click link to learn more: http://www.pigeonforgechamber.com/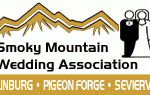 Alright Brides to be and Grooms that want to be! This is a site that has the best of the best who get together several times during the year getting their thoughts and ideas all together so when your here to get married you have the best wedding day ever! I am featured on this site, however there are also a lot of other great venues that are featured on the site as well. You want to be informed so click on the link and see what options you have to create the perfect wedding event that will have lasting memories! www.smwba.com/services.html
WEDDING RECOMMENDATIONS:
Wedding Registry: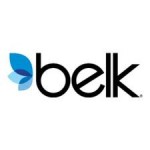 You're Engaged! Now What? Congratulations on your happy news! Like most new brides-to-be, your head is probably spinning. Part of that is the atmosphere-the air is thinner up there on cloud nine. The other part is the whirlwind of wedding decisions that are coming your way. Even if you've dreamed of your wedding all your life, you're bound to come upon some details and decisions you didn't expect. For those times, you have lots of resources to help you make your day perfect-and that includes us…
PHOTOGRAPHERS: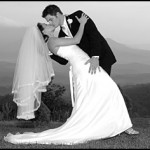 New Beginnings are your Smoky Mountain wedding specialists, providing destination wedding packages with a focus on high quality, creative photography. Serving the Gatlinburg, Pigeon Forge, Townsend, Sevierville and Cades Cove areas. www.NewBeginningsTN.com
VIDEOGRAPHERS: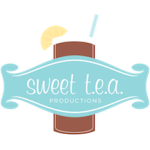 With the combination of Tammy Eichholz Akard (aka Sweet T.E.A.) experience with video production and editing, her love for weddings, and the desire to help other brides preserve all the details of their special day, it only seems natural for her to fall into filming weddings. This is a true passion for her. Check out her website and capture your memories in motion through the creative eye of Tammy Akard. http://www.sweetteavideo.com/
GREAT THEATERS: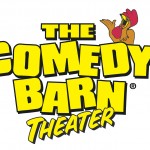 The Comedy Barn Theater is one of the funniest shows in town. It is all clean comedy and keeps everyone who watching it wanting more! There is juggling, comedy, clogging, live music, and a funny filled time with you and your significant other or your entire family! If you have not seen the Comedy Barn Theater it is a must see when your in town. Call them at 865-428-5222  www.ComedyBarn.com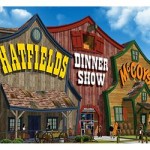 Feudin' Feastin' Family Fun – that's the theme of the newest show in town – The Hatfield & McCoy Dinner Show! Become part of the longest running feud in history and help the Hatfields and McCoys try to settle their differences mountain-style. Whether you're city-folk or country cuzins, you'll love the singing and dancing, mighty feats of strength, jaw dropping stunts and side-splitting comedy. There's something here for everybody! And the country cookin' — whooee it's good! Show times are 5p.m. and 8 p.m. daily. For reservations and to confirm show times 865-908-7469 or 1-800-985-5494  www.hatfieldmccoydinnerfeud.com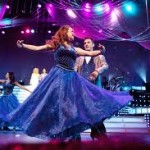 The Smoky Mountain Opry is the area's largest musical variety show featuring music from Big Band Swing through today's country.  See the most talented cast of singers, dancers, comedians, and musicians the Smokies has to offer! Marvel at our special effects, laser lights, pyro, giant video screens, dazzling costumes, and high flying musicians! Yes… HIGH FLYING MUSICIANS! From Country hits old and new, yesterday's Disco, Jivin' Swing, Movie Favorites, and a little Motown!  Songs from Frank Sinatra, Kenny Loggins, Carrie Underwood, Garth Brooks, Stevie Wonder, Janis Joplin, The Beatles, Etta James, George Jones, and many others! The Smoky Mountain Opry has it all! Don't hesitate and reserve your family's seats today! Located at traffic light #0 on the Parkway in Pigeon Forge Tennessee!
FUN ATTRACTIONS: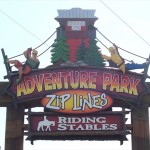 Adventure Park Ziplines – Our tours vary in length from 2 to 9 connected zip lines, ranging from 450 to 2,500 feet long. The total tour is over 1.5 miles of zip line cable and will take anywhere from an hour and a half to 3 hours depending on the tour you choose. The ziplines are family friendly being accessible to anyone aged three and up. This attraction rates very high on TripAdvisor.com and it is a must do in the area! It is right across from Tanger Outlet Mall. http://www.adventureparkatfiveoaks.com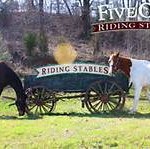 If you're the type of person that loves nature and horseback riding look no further than Five Oaks Riding Stables in the Great Smoky Mountains. This 70 acre nature park will give you the opportunity to ride with the view of a beautiful mountain lake and the majestic Mount LeConte like you've never seen it before. http://www.fiveoaksridingstables.com/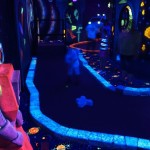 Lazerport Fun Center of Pigeon Forge, TN strives to offer our guests a safe, fun & comfortable atmosphere. Whether you've come to play laser tag, black light mini golf or take a ride on our 43 feet high roller coaster style go karts, you have definitely come to the right place.With our state of the art laser tag arenas, our serious thrill ride go carts, the 18 hole indoor black light mini golf course, 10,000 square feet of action and redemption arcade games, Lazerport Fun Center offers you the best place in the Smoky Mountains for families, friends, and groups of all sizes to come and have an incredibly memorable experience. http://lazerportfuncenter.com/
ŸŸ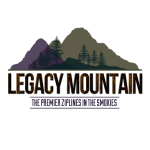 7 zip lines up to 2,500 feet long, located on 400 acres of beautiful land, beautiful views of the Smoky Mountains, 4.5 miles of ziplines, 450 ft off the ground! Come and join Legacy Ziplines in Pigeon Forge at beautiful Legacy Mountain to celebrate the grand opening of the newest and first eco-friendly zipline adventure in the Great Smoky Mountains! Legacy Mountain Ziplines in Pigeon Forge is now open! The LONGEST zipline in the United States is Now Open in America's favorite vacation spot in Pigeon Forge, Tennessee. Get ready! They have the best, most amazing views of the Smoky Mountains! http://www.adventureziplinesofpigeonforge.com/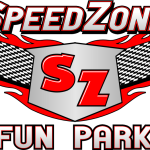 This area has grown into a mega-fun zone and one thing is for sure; family fun in Pigeon Forge is easy to find! If you're driving in from Gatlinburg, keep your eyes open for Speedzone Fun Center on the right side of the Parkway. This wonderland of go cart racing is a great way for any family or group to start their day. Boasting two of the best twister tracks anywhere, this is a thrill ride you are in control of! All 4 of their racetracks were custom built to offer challenging corners and curves that will put your go cart racing skills to the ultimate test! http://familyfunatspeedzoneinpigeonforge.com/
DELICIOUS RESTAURANTS: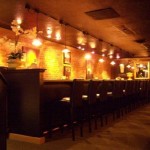 At the Bistro 109 they desire that you delight in the Atmosphere, while enjoining the fresh food they prepare for you. From the time you enter off the streets of downtown, into the historical building, to the time you leave, they want you to relax, forget life's troubles and worries; let your mind feel at ease. Truly take in and bask in the sights, sounds, scents, tastes and textures throughout.  www.bistro109.com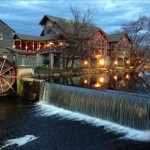 The Old Mill, like it did almost 200 years ago, the giant water wheel harnesses the flow of the Little Pigeon River to power the mill.  Inside the structure, an antiquated yet reliable system of shafts, belts, and pulleys still gets the job done, working to turn the 4600-pound stones and grain elevators. With it's history and great country style cooking this is a must eat when visiting the Great Smoky Mountains.
This page is under construction and not all companies have been added.