(More themed event music is available)
Call (865) 440-7637 to talk to a friendly DJ representative to book your next mobile Disc Jockey today!
Valentine Weddings: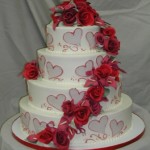 So you have met the person of your dreams and want to get married in the Great Smoky Mountains! What better way to do this than to have a DJ who can make it a special evening for you and your guests. DJ TRAXX will play all your favorite hits with a blend of the most romantic love songs ever recorded. You have picked out a special moment in your life on a very special day, why risk this day with anyone else? Trust a professional like DJ TRAXX to be your master of ceremonies and your Disc Jockey! Let DJ TRAXX in the Smokies help you make the night even more memorable!
C
hristmas
P
arties
: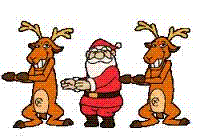 What better way to reward your employees than throw a Christmas Party! It's the end of the year your staff has worked hard for you and they deserve a little down time with their co-workers! Make them feel appreciated by creating an event they will talk about to their friends and family! DJ TRAXX has performed for bank parties, huge restaurant corporations events, premium resort appreciation gatherings, and many Corporate Christmas functions! DJ TRAXX will even play upbeat Christmas tunes when giving out your awards to your top employees! If you are thinking about hosting a Christmas party for your company you want to make sure you give DJ TRAXX a call today!
Oldies But Goodies: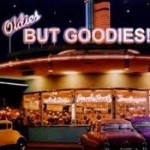 Guys grab your leather jacket and ladies slip on your favorite poodle skirt! Lets have an oldie but Goodie time with all your favorite hits from the 50's and 60's. Enjoy songs like At The Hop, Rock Around the Clock, Good Golly Mis Molly, Hand-Jive, and so much more! Twist and shout your way through an event that everyone can get up and dance too! Have DJ TRAXX play all your favorite 50's and 60's rock tunes! DJ TRAXX can play hours of oldies music bringing you back into the day! So give DJ TRAXX a call to help plan your next Oldies but Goodies Party!
Country Western & Line-Dancing: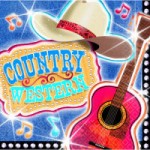 Why not throw a Country Western party for your next big event? Have your people wear their favorite jeans, shine up those fancy boots, and have DJ TRAXX play all the favorite Country Hits of yesterday and today! Music from Johnny Cash, Loretta Lynn, even Merle Haggard! To the great country singers of today like Rascal Flatts, Carrie Underwood, Jason Aldean, and Maranda Lambert and so much more! If you want to have your group learn how to line dance, have DJ TRAXX teach your crew how to heel toe and dosey doe! It will be a night your people will talk about years to come!
Motown Music: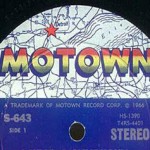 WOW! What an awesome themed event this is with endless music for all ages!  With songs like I Heard It Through The Grapevine, Papa Was a Rolling Stone, Super Feak, Superstition, and Rockin Robin… just to name a few you are sure to create a fun evening for you and your friends. Have your people wear their favorite Motown motif and dance to their favorite Motown tunes! You could have your people dancing in the streets or dancin' in a heatwave! What a fun genre of music mixed with great Motown, super funk, and tender slow jamz. Call DJ Traxx today to play your favorite Motown hits for your next themed Motown event!
St. Patrick's Day: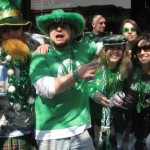 If you are wanting to plan a St. Patrick's Day Party you are going to need great music! Irish music, green beer, and tunes to sing and dance too are what seems to be the base of every good St. Patrick's Day party events. DJ TRAXX in the Smokies can make sure your party is a hit and who knows you might get kissed, whether you're Irish or not! Try your luck and give DJ TRAXX a call to create an evening like gold!
Mardi
Gras: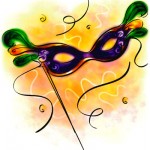 You don't have to be in New Orleans to celebrate Mardi Gras! Why not celebrate Mardi Gras in the Smokies! Whether it is a private party or a corporate event hear the sounds of New Orleans mixed with all your favorite hits to celebrate an evening you won't forget! Call DJ TRAXX to help you create the perfect atmosphere for your Mardi Gras extravaganza!